Reward offered for location and apprehension of Chyenne Lee Laisure previously located in Martins Ferry, OH. Believed to live somewhere in Bridgeport Ohio.
Generally transported by his father, Ronald or wife Cheryl or Heather. (If those aren't aliases too.)
Please contact your local police department.
St. Clairsville Police Department (740) 695-0123. Martins Ferry Police Department (740) 633-2121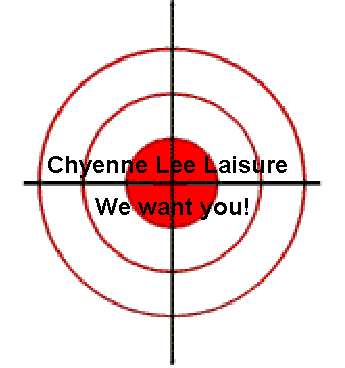 Chyenne your bad check days are over.
Your premeditated grand thief days are over.
Chyenne Laiser general description: 5'10" with brown hair, brown eyes, 155 pounds, nerdy looking, long face with "want it now" attitude.
Anyone who brings us the AMD computer, AOC LCD monitor & Linksys wireless router that Chyenne stole from us... reward given. Other computer equipment is also probably stolen that he has and there is a possible reward for that too. No questions asked.
If you too have been a victim by Chyenne please contact us.
If Chyenne says... it is all a lie.
If you ever bought any merchandise from Chyenne Laisure, it is most likely stolen. After we get justice on Chyenne you are next for "Possession of Stolen Property". If you want to avoid jail please drop off your Chyenne Laisure stolen property to Officer Steward at the St. Clairsville Police Department.
Anyone who has helped Chyenne commit these crimes is also going to prison.
---
Currently known email addresses and throw away phone:
(740) 346-6899
wildeagle28@comcast.net
wildeaglewild@yahoo.com
Previous address on check:
Chyenne Lee Laisure
414 Washington St.
Martins Ferry, OH
---

It is time to get a career thief off the streets. Please forward any pictures, even old ones to us here at:
sales11(at)iscnetwork.com

Anyone who wishes to reproduce this web page anywhere has permission and to follow US Law...

Copyright 2007 by Butch Walker. Freely copy and distribute.